Quality Roofing, a marketing customer of TriMedia, had a special opportunity to work on the construction project at Lambeau Field in Green Bay. The project consisted of roofing materials inside the stadium. Projects like this boost morale and promote the quality and care that customers have come to trust of Quality Roofing.
To help promote this special project, TriMedia created a complete marketing campaign that consisted of drone photography, video, and photography of the staff working on site. In addition, a press release was published and sent to area media, which created additional credibility for the company.
In addition to the content created to promote the project, this content was used to promote hiring on social media.
TriMedia's Remote Pilot, Branden Bodendorfer, is a licensed FAA Part 107. Branden has worked with the WALT DISNEY Company, ABC News, NBC, and ESPN.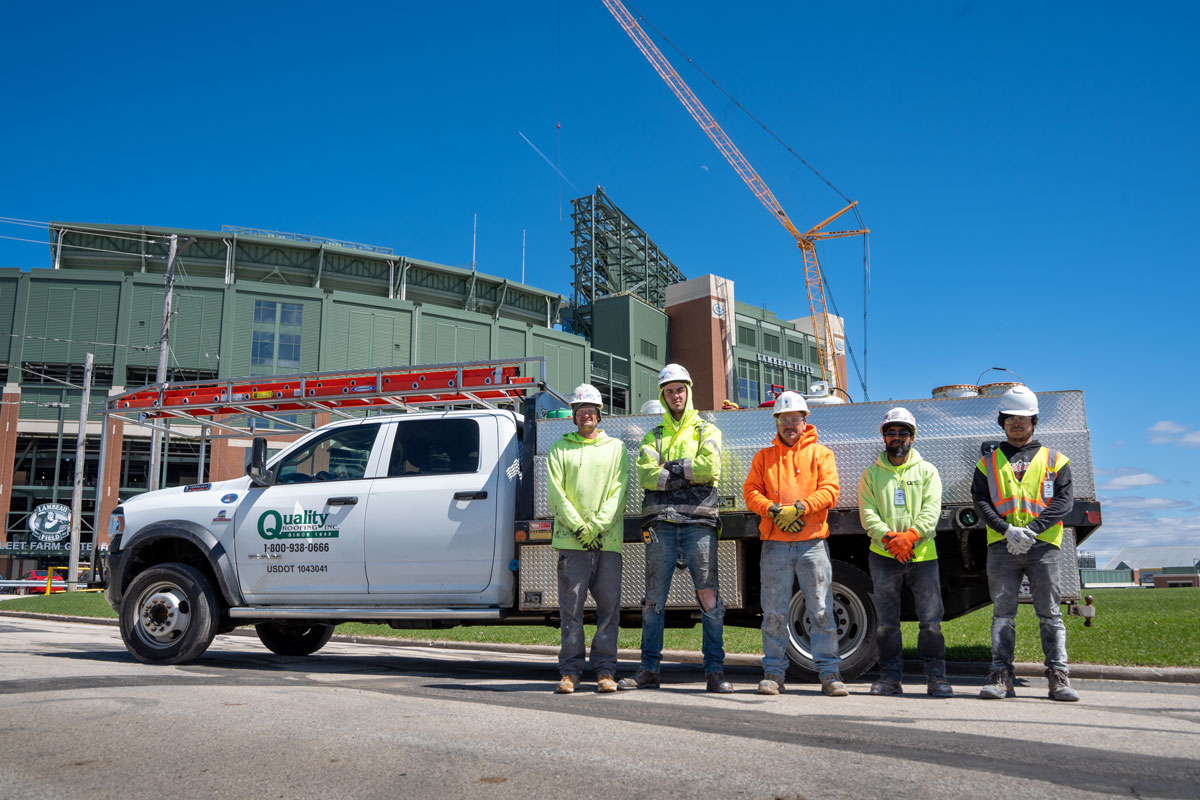 **Drone Photography and Videography**
TriMedia's drone photography and videography captured the project from a unique perspective, allowing viewers to see the work that Quality Roofing was doing in a way that they never could have before. The drone footage was used in a variety of marketing materials, including the press release, social media posts, and the company's website.
**Press Release**
The press release was published in a variety of local and national media outlets, including the Green Bay Press Gazette, the Milwaukee Journal Sentinel, and ESPN. The press release generated a lot of positive attention for Quality Roofing and helped to raise awareness of the company's work.
**Social Media**
TriMedia also used the drone footage and photos to create social media posts that promoted the project and Quality Roofing. The social media posts were shared by thousands of people and helped to generate a lot of interest in the company.
**Hiring**
The content created for the Lambeau Field project was also used to promote hiring at Quality Roofing. The company was able to use the drone footage and photos to show potential employees the kind of work that they would be doing if they were to join the team.
**Overall, TriMedia's marketing campaign for Quality Roofing's work on the Lambeau Field project was a success. The campaign helped to promote the company's work, raise awareness of the company, and generate interest in the company's hiring efforts.**